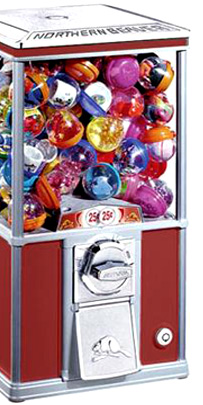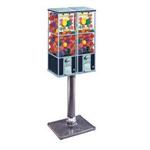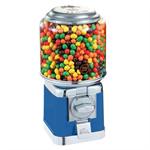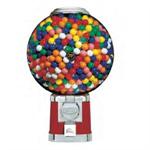 Gumball.com is the #1 ranked bulk vending superstore! Founded in 1993, we are the original internet distributor of vending machine products. Shop our amazing selection of vending products including a full line of gumball machines, snack machines, soda machines, coin changers, bulk candy, and vending machine refills like: gumballs, bouncy balls, vending stickers, toy capsules and more.
Have questions about candy machines, replacement parts, or vending tokens? We are here to help you with all of your vending machine needs. Did you know that you can make money only selling wishes with our coin funnel machine? Make buckets of cash without selling anything. Call 1-800-260-0010 visit website at www.gumball.com today!
Did you know that we offer custom printed gumballs for special events or promotions?
THE BULK VENDING EBOOK© ONLY $35.00


ISBN# 0-9667065-2-8
THE COMPLETE GUIDE TO START YOUR OWN BULK CANDY & GUMBALL VENDING MACHINE BUSINESS! You can start part time to build your new vending business!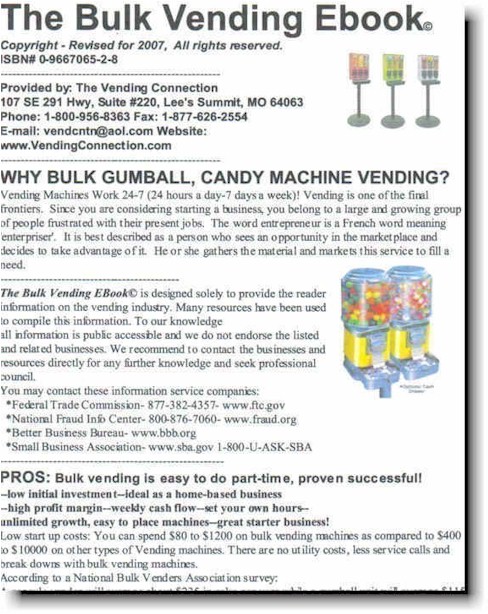 This 39 page Bulk Vending Ebook contains valuable information concerning:
The Pros and Cons of Bulk Vending, Candy Product and Gumball Vending, Bulk Product Types, New Interactive Gumball Vending, Charity Sponsorship,

Paying Commissions to vending locations, Expenses, Buying Products, Products that you can Vend, Special Tips, Record Keeping, Your Vending Budget, Route Service Cards, Location Evaluation, Location Call Script, Locating Companies, Charities, Types of Locations,

Sample Vending Service Contract, Route Management Software, Financing or Leasing, Insurance, Licensing, permits and more. Bulk Vending Suppliers Contact Listings, Quiz for Small Business Success, Vending Terms Dictionary. This is the Ebook for you if your are wanting to start your own candy / gumball vending machine route!
Click here to order!